Finding that perfect holiday gift that really makes a boater smile is a trick every year. There are oceans of new products to wade through, and you never quite know what your sailing friends and family may already have or may be desperately coveting. It's that last one you're looking for.
To help you out, we've put together a few suggestions that would make us smile when we open it, and we've broken it down into a few tiers, from stocking stuffers and office gifts up to things that special person will proudly display and treasure forever.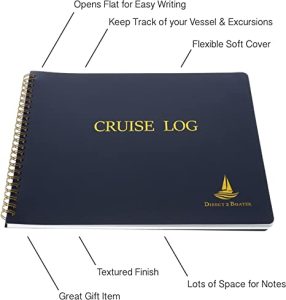 Under $25
It's surprising how many things you can find in a chandlery for under twenty-five dollars. Most Secret Santa swaps have gift limits, and sometimes you just need small things to round out your gifts.
Helly Hansen Lightweight Dry Bag Bright red and practical, this roll top dry bag is small and light for quick protection of water sensitive gear and electronics. Compact enough to tuck in a jacket pocket when not in use.
Cruising Log Books are fun for any skipper, and a nice one makes a great keepsake for years, and will always bring back loads of memories. There are many styles available, but look for something bound, and with ample pages to last many seasons.
The Davis Key Buoy inflates with a high visibility vertical streamer if you drop your keys in the water, and floats for up to 40 minutes. Unlike most floating keychains, this is a normal sized key fob instead of a bulky thing made from foam or hollow plastic.
Sailors can use sea stories and books to stave off the darkest heart of a boatless winter. Whether it's classic sailing books, nautical knot guides, whimsical books about sailing and lore, or rousing nautical fiction, you have many good choices.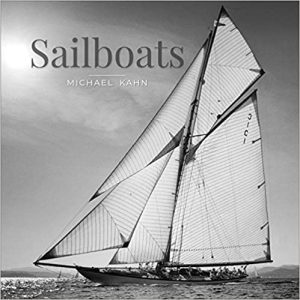 Under $50
You can find several of the things from the last category in bigger or nicer versions, like larger dry bags, fancier log books, and coffee table books of gorgeous yachts.
Soft sided, collapsible coolers are great for bringing provisions to the boat and taking on day trips to the beach, and they don't get in the way when not in use.
Sailors love knives, and rigging knives with a marlinspike are a tool every sailor should have. Nice ones are available in a variety of styles and prices, and you can spend a bit more.
A handline is the easiest way to fish under sail on a cruise, and this handy rig along with some rigged cedar plug lures is all you need tuna and other offshore predators.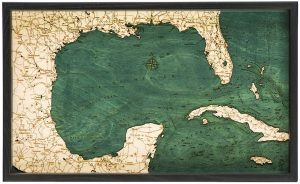 Under $100
Lightweight wind and waterproof clothing are splendid gifts. Somewhere between nice weather sailing and breaking out the foulies for truly wretched conditions, you want gear like the Helly-Hansen Seven J Rain Jacket or the Helly-Hansen Moss Hooded Waterproof Windproof Raincoat for those on-and-off rainy days. Look for something breathable, with a hood.
You can get nautical charts of favorite cruising grounds and destinations on anything from canvas mounts or wooden serving trays to barware, jewelry, and other items.
A picnic backpack is perfect to bring to sundowners, beach parties, meals at outdoor marina tables, and walks on shore.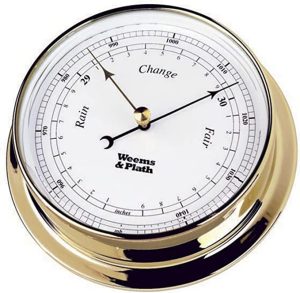 Under $200
In this price bracket (and above), you'll find gorgeous traditional and contemporary barometers, clocks, and thermometers. If there's no space to install those on board, you can still find beautiful mantel clocks or desk sets.
The Ocean Signal rescueME EDF1 electronic flare is superior to pyrotechnic flares, with seven-mile visibility, a six-hour display time, and a seven-year standby battery life. Since they're not approved to meet USCG regulations for required flares, few skippers think to put one on board. But they're a great safety tool.
A framed set of line drawings is a truly special gift for a boat owner. Some designers print and ship drawings, or the boat builder may be willing. Reach out directly, and they may sell you a drawing. Make sure you have the exact model and year of the boat you are getting plans for.
Something truly memorable
There are few things that stir a boater more than seeing their boat, and capturing that boat to show in their home is a gift that will never get old.
A photo session with a marine photographer will get stunning photos of the boat under sail. If the boat is in the right place at the right time or takes part in any larger races, it may have been photographed. If you know about an event like that, you can order a picture from the photographer and frame it. It's probably the only way you can surprise someone with a picture. Look on the internet for marine or boat photographers near the boat; you'll have to get a gift certificate and let the recipient make a booking for the next season.
Custom half-hull, full-boat, and models will be treasured forever. But they're expensive, and take a while to get done. A quality model from photographs and details about the boat will look exactly like the full sized boat.
Sometimes, very popular boat models may be less expensive, especially half hulls which just need to be painted to match the photos.