Sailing Jacket Recommendations
Helly Hanson Sailing Jackets
Helly Hansen is a Scandinavian sportswear brand specializing in sailing and skiing gear. The company was started in 1877 by sea captain Helly Juell Hansen. Its products are authentic solutions to sailing and seafaring experiences.
Professional sailors and sailing associations use Helly Hansen products in sailing events and regattas. Its sailing jackets feature the proprietary Helly Tech technology, known for its unique waterproof membrane and breathable inner fabric.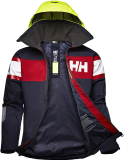 Helly-Hansen Salt Flag Jacket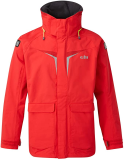 Gill OS3 Men's Coastal Jacket
Gill Sailing Jackets
The OS3 is part of Gill's best-selling offshore range. It is a stylish jacket with essential features for coastal sailors, including a high-visibility hood, thermal collar, waterproofing and breathability, watertight seals, and large pockets.
Gill Marine was founded in 1973 by Nick Gill, a dinghy sailor enthusiast. Since then, the company has evolved to provide quality products to professionals and consumers alike. Some of Gill's clients are the British Olympic Sailing Team, the Atlanta Olympics, and Team USA.
The brand's sailing jackets feature the proprietary XPLORE fabric technology. These multilayered fabrics are fully waterproof, windproof, and breathable.
The North Face Rain Jackets
The North Face's Venture 2 is a general-use rain jacket. It features the brand's proprietary DryVent technology, making it waterproof and breathable. This jacket has "pit-zips" that can open for extra ventilation.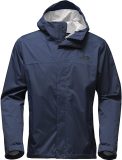 THE NORTH FACE Men's Venture 2 Waterproof Hooded Rain Jacket
Sailing Jacket Features To Look For
Sailing is a rough sport that exposes you to harsh weather and sea conditions. Jackets are essential in protecting you from the elements while at sea. The best sailing jackets keep you dry in windy and rainy situations and offer warmth in cold weather. When shopping for a sailing jacket, consider a good balance of mobility, comfort, and protection.
Let's take a closer look at some traits to consider when choosing a sailing jacket:
Waterproofing
The best sailing jacket has excellent waterproofing. Check for multiple-layered construction. There should be two layers at the minimum. The outer layer consists of waterproof material such as nylon, while the inner layer provides warmth and breathability. A breathable inner layer prevents sweat from accumulating.
Look for products that have Durable Water Repellency (DWR) treatments. DWR is a coating that makes fabrics hydrophobic. Jackets treated with this can keep you dry even during a heavy downpour.
Taped Seams
Make sure the sailing jacket has taped seams. When making the jacket, the garment seams are joined together by needle stitching. This creates tiny holes through which water and wind can seep through. Manufacturers can seal these seams with thermoplastic tape, applied under pressure and heat. Jackets with taped seams are more waterproof and windproof.
Adjustable Wrists, Bottom, and Neck Openings
Sailing jackets are not useful if you cannot tighten the wrist, bottom, and neck openings. Water will drip down your collar, and wind can blow under the jacket's bottom part. Adjustable openings come in different forms. Look for a combination of gartered and Velcro for quick, easy, and secure tightening.
Hood
The best sailing jackets need to have a hood. The hood protects your head from rain, wind, and sea spray. If you venture out into cold weather during sailing, look for a jacket with an insulated hood. It will offer extra warmth and protection from the cold.
Trusted and Reliable Brand
Get jackets from trusted and reliable brands. These brands have built their reputation over the years and are used by professional sailors and seafarers. Reputable outdoor and sailing jacket companies use quality materials and the latest technologies to address conditions faced by sailing enthusiasts. Products from these brands are pricier than average, but the quality is worth it. If cost is a problem, you can find used sailing jackets from reputable brands on auctions or sailing sites. Make sure they are in good condition.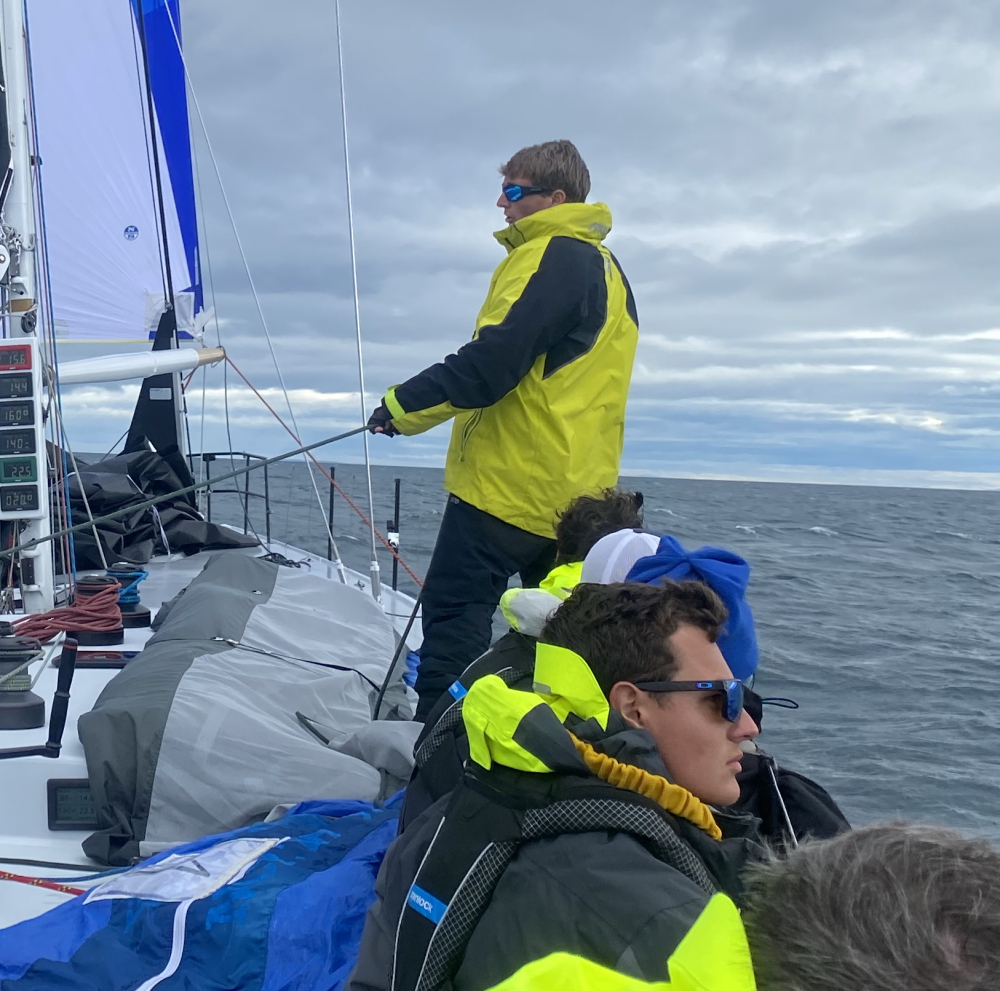 Find More Sailing Equipment at SailTrader
To help you choose the best sailing equipment and apparel, visit SailTrader. The website offers sailing tips, reviews, and brand comparisons to help you shop. With SailTrader's convenient marketplace, you can connect with sailors worldwide to trade new and used sails.