Patagonia has recently launched a line of sailing gear aimed at offshore sailing. The newly released jacket and bibs comes is men's and women's sizes and is packed with features sailors will love.
The all new Patagonia sailing gear is crafted with meticulous attention to detail. These garments have been designed to offer the utmost in comfort and performance for sailors of all backgrounds and experience levels. With features like waterproof and breathable materials, an adjustable hood for customizable protection, and convenient hand warmer pockets, Patagonia has taken the specific needs of sailors into consideration.
Patagonia's commitment to sustainability reaches new heights with their innovative sailing gear jacket and bibs. Crafted from NetPlus® 100% postconsumer recycled nylon, sourced from discarded fishing nets, these garments not only exemplify high-quality performance but also contribute to reducing ocean plastic pollution. By repurposing materials that would otherwise harm marine ecosystems, Patagonia demonstrates their dedication to environmental conservation. With every wear, you not only experience the superior comfort and functionality expected from Patagonia but also become a part of a solution to one of the world's most pressing environmental challenges. It's a testament to how conscious design and responsible manufacturing can make a real difference in protecting our planet's precious oceans.
Patagonia Sailing Gear Overview
Sailing Jacket Details
Features: Hand Warmer Pockets, Sealing Cuffs, Reinforced Elbows, Reflective Strips, Adjustable Hood, 4-layer 6-oz 70-denier NetPlus® 100% Postconsumer Recycled Nylon
Men's Big Water Foul Weather Jacket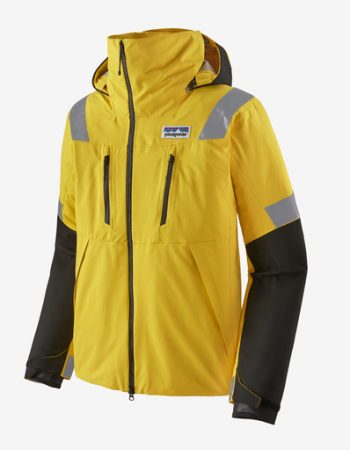 Women's Big Water Foul Weather Jacket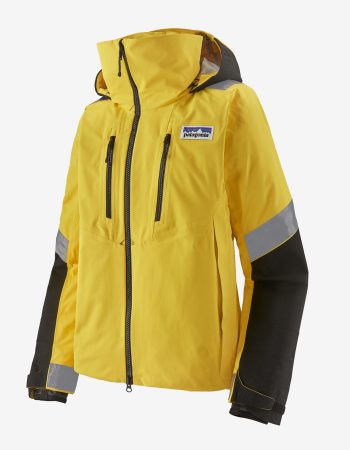 Sailing Bib Details
Features: Adjustable Suspenders, Two Secure Pockets, Adjustable Cuffs Reinforced Knees, Reflective Strips, 4-layer 6-oz 70-denier NetPlus® 100% Postconsumer Recycled Nylon
Men's Big Water Foul Weather Bibs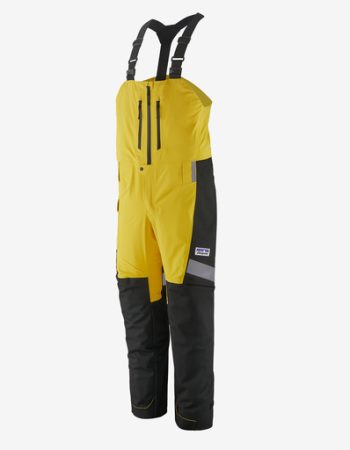 Women's Big Water Foul Weather Bibs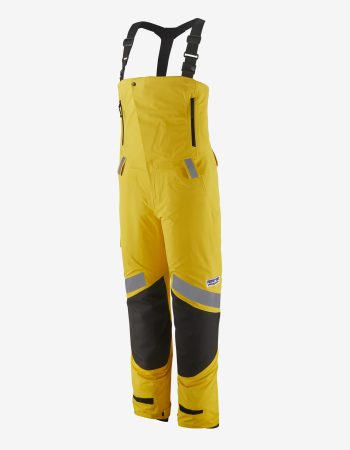 How Patagonia Sailing Gear Started
The Patagonia sailing gear line was originally designed and tested by the Polynesian Voyaging Society's Hōkūle'a crew. Through back and forth conversation, Patagonia designers and members of the Polynesian Voyaging Society discussed their specific needs. In addition, designers toured other similar sailboats to get full understanding of the needs of sailors. These close discussions lead to key features of the new sailing gear like the hood, pockets and water management. These designs also take into consideration like salt water, reflective strips and drain points.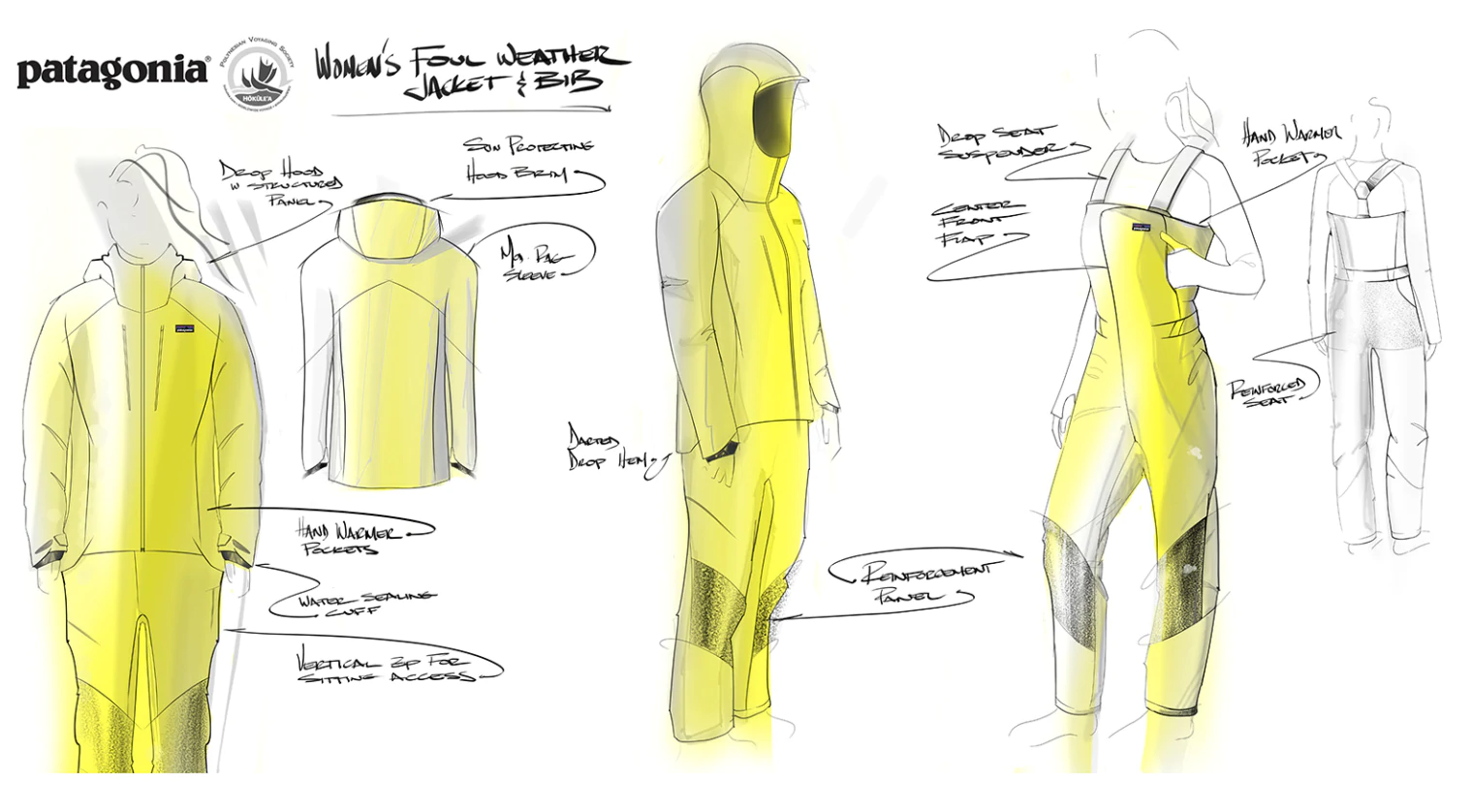 About The Company
Patagonia is renowned outdoor clothing brand synonymous with high-quality apparel. Founded in 1973, it has gained a devoted following for its commitment to sustainability and ethical practices. Patagonia's clothing is designed to withstand the rigors of outdoor adventures, from durable hiking jackets to sailing their new line of sailing gear.
What sets Patagonia apart is its dedication to the environment. The company uses recycled materials, organic cotton, and fair labor practices to reduce its ecological footprint. This includes their new of sailing gear. They actively support environmental causes and even pledge a percentage of profits to these initiatives.
Moreover, Patagonia's "Worn Wear" program, this includes Patagonia's sailing gear encourages customers to buy and sell used Patagonia clothing. This overall promotes a circular economy and reducing waste. Their commitment to conscious capitalism has set a standard for corporate responsibility, proving that it's possible to thrive in the business world while prioritizing sustainability and ethics. Patagonia's sailing gear isn't just about style; it's a statement of commitment to the planet and a love for the outdoors.