So, you've finally found your dream boat, and it's within your budget. Your significant other agrees that this boat is "the one", and the surveys look good. The only problem? The boat is on the other side of the world. 
If you have ever found yourself in a situation like this, you're not alone. Cruising sailboats are built and sold all over the world, and quite often the boat you are looking for could be located far from your intended cruising ground. 
So what to do if you find yourself in a situation like this? You could pack up your family and sail the boat back home yourself. But very often that's not possible due to schedule constraints or limited offshore experience. You could choose to ship the boat home on a freighter, but that tends to cost tens of thousands of dollars, even for a small boat. That leaves you with one logical option – hiring a professional sailboat delivery captain to bring the boat home for you. 
What is a Professional Sailboat Delivery Captain?
A professional delivery captain is someone who makes a living moving boats from point a to point b. In order to qualify for the job, they should hold a United States Coast Guard Captain's License (or the equivalent in their home country) and have many ocean passages under their belt. 
A professional delivery captain should have a good idea if the boat you are considering buying is seaworthy enough to make the voyage to your home port. They can go over the sailboat and make a list of alterations or necessary equipment in order for the boat to be ready for the voyage. 
A sailboat delivery captain can prepare the boat for the passage prior to departure, and they should have crew members ready to assist with the delivery if extra help is needed. A qualified captain will be experienced enough to handle any problems or emergencies that could occur underway safely.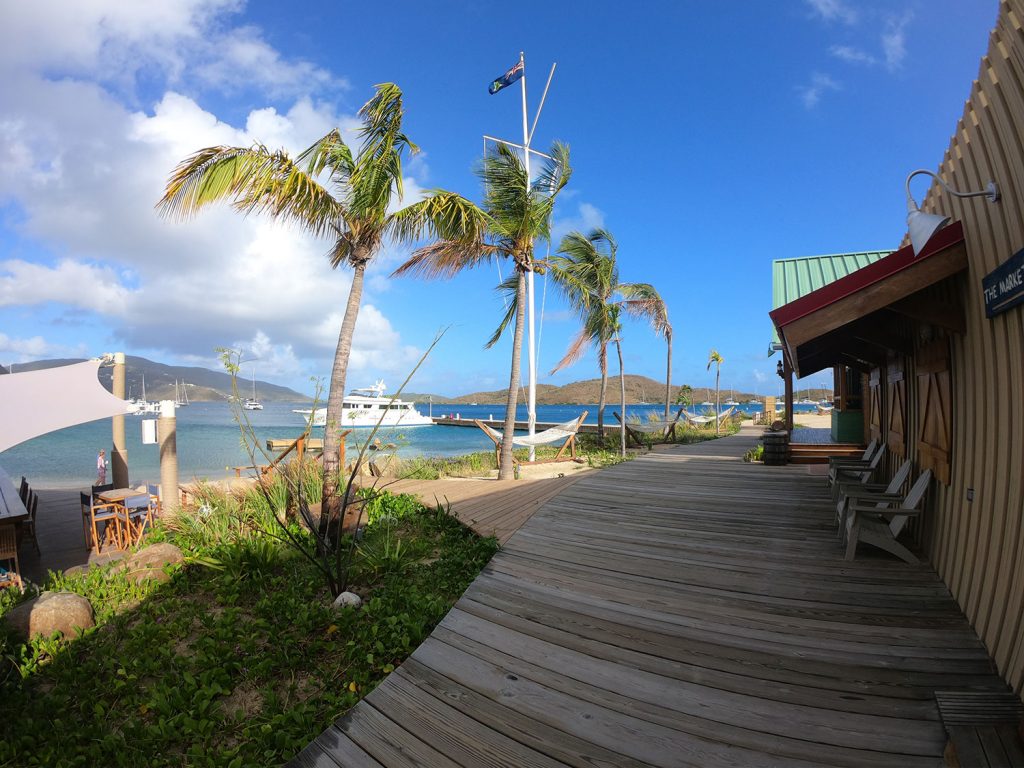 Why Would I Need to Hire a Professional Delivery Captain?
Hiring a professional sailboat delivery captain is not necessary for every boat owner. If you have sailed offshore before and are confident in your ability to safely get the boat home under your own power, then you may have no reason to hire a delivery captain. Sometimes a competent boat owner simply doesn't have the time to sail that boat home themselves, in which case a delivery captain is often the cheapest and most logical solution. 
In many cases, a new boat owner wants to gain experience sailing their new boat offshore but isn't yet confident enough to sail the vessel home themselves. They may want to hire a delivery captain or experienced crew to assist with the voyage. 
This is often a great way to gain offshore experience under the mentorship of an experienced sailor, but you have to be careful. If the passage is an easy, low risk route, this may be a good option. However, if the route home contains legs that are potentially dangerous, a wise captain would be hesitant to bring along a crew member (even if they are the owner) that has never before dealt with challenging circumstances at sea. 
In this case, a better option would be to allow the captain and professional crew to deliver the boat themselves, and then arrange for a few days of sailing lessons at the destination, or for the boat owner to join on an easy leg of the voyage.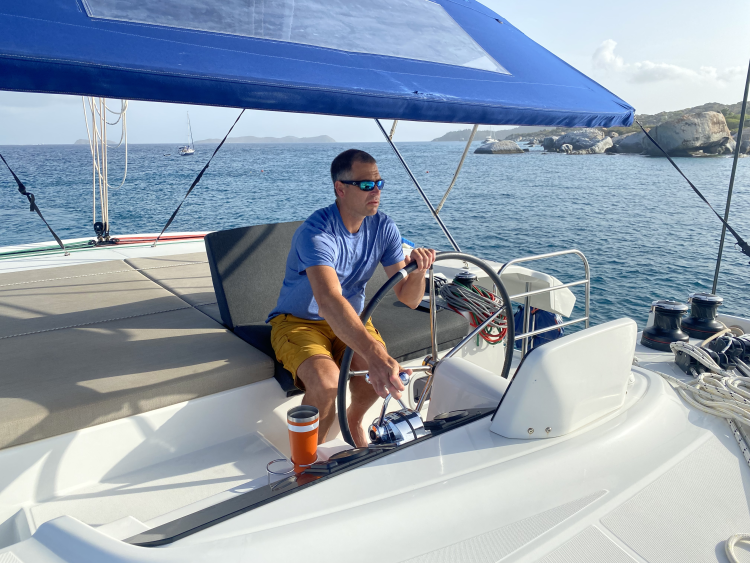 How Much Does a Sailboat Delivery Captain Cost?
Each sailboat delivery captain charges for their services in their own way. Typically, the vessel owner pays the captain a set delivery fee, as well as covering the cost of food, fuel, boat and marina expenses, and flights to and from the vessel for the captain and crew. 
So how much is the captain's fee? That depends on several factors, including the size and design of the vessel, the distance sailed and risk factors involved with the route, and the time of year that the voyage is made. 
Some captains charge a daily fee, typically between $300 and $500 for mid size cruising vessels (25-60 feet), with larger vessels costing more. Other captains charge a flat rate per mile, starting at $1/mile for small boats, going up to $6/mile or more for larger yachts. 
As you search for a qualified delivery captain, you'll want to keep your eyes out for deals that seem too good to be true. As with anything in the boating world, you usually get what you pay for. A delivery captain that offers to move your boat for a very low price or free is likely inexperienced or lacks the necessary captain's certifications. 
Hiring a delivery captain usually ends up costing the vessel owner half what they would pay to ship their vessel on the same route via cargo ship. Boat owners need to keep in mind the added cost of natural wear and tear from ocean miles, but that can be much less than potential damage from loading and unloading their boat on a cargo ship. 
Below are some examples of sailboat delivery captain fees for popular routes in 2022:
Is Hiring a Delivery Captain Worth It?
So is hiring a sailboat delivery captain worth it in the end? That depends very much on your situation. Often it is possible to save a significant amount of money by buying a boat overseas, even after factoring in the added costs of importing the vessel and delivery fees. 
When compared to the alternatives of buying a boat locally, trucking the vessel overland, or shipping the boat via cargo vessel, hiring a delivery skipper is often the cheapest and most logical option. If you are considering hiring a professional sailboat captain to move your vessel, make sure to do your research. It will all be worth it when your dream boat pulls up safe and sound to your home dock.